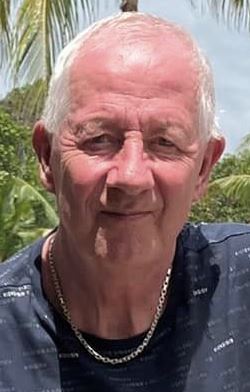 Welcome to my website devoted to Nordic Air Crash Mail. For many years I have been collecting Postal history with the main focus on Prisoners of War and Internment camps in World War I (1914-1919).
In 2010 I became interested in mail which was recovered from airplanes involved in a crash. I soon realized that this was quite a comprehensive subject, so I decided to concentrate my interest on mail with a relation to the Nordic countries.
Since 2010 I have spent much time searching for such items, and I have also tried to find more information about the crashes and the handling of the mail.
As I have no plans of exhibiting my collection I have decided to publish most of my collection and knowledge via this website.
I have also decided that this website shall be an attempt to build up a database on Nordic Air Crash Mail. Therefore I need the help from fellow collectors who can support and add information for the site. So if You have any items related to this subject please send me scans and further information. Only this way we can achieve my goal.
Share the knowledge
Definition of my collection Nordic Air Crash Mail
In general I think each collector shall collect whatever he or she find interesting. But I have learned that it is important that You have a clear definition of Your collection. This is important if You want to exhibit the collection, but also if You plan to publish a book, a catalogue or a website like this site.
So here is an attempt to define my collecting interest:
Nordic
Refers to the Nordic countries = Denmark, Finland, Iceland, Norway and Sweden including the Faroe Islands and Greenland.
Air
The mail was on board an aircraft (airplane or helicopter).
Crash
The aircraft was involved in an accident which resulted in the aircraft being badly damaged, wrecked or burned beyond immediate repair.
Mail
Included in the collection is mail transported via a regular air mail route
which was sent to or from one of the Nordic countries or
which was on board an aircraft which crashed on Nordic territory.
A regular air mail route is a route, which was flown more than one time.
So in my collection You will not find information about the many sorts of souvenir mails from propaganda flights, record flights, test flights etc. which were rather popular especially during the 1920s and 1930s.
Mail from Nordic owned aircraft which crashed outside Nordic territory is also outside the scope of this website unless Nordic mail was onboard.
ENJOY THE WEBSITE